Every day you see advertisements whether that be online, during your travels, or in a place of business. We are a society that is affected by marketing and gaining people's attention, it's why you are currently reading this blog right now. More than that, lifestyle's are changing. Long gone are the days of printing out flyers and distributing them around town. So why are you still using that same type of static graphic on your digital signage?
Each area of business will differ on content that should be advertised on a given screen, but there are key components that spread the playing field when using animation.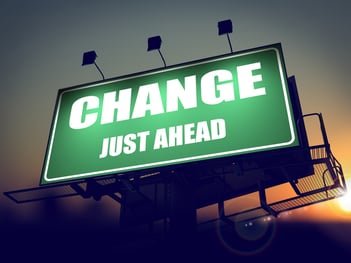 Creativity
What's your 'Wow' Factor? People love colors and movement; eye candy advertisements that can gain and then hold their attention. This is still the #1 priority when creating video advertisements. Say you are walking in a mall, strolling past store after store, all with digital signs in their windows but they're static. They're not moving, they're not reaching out to grab a possible new customer's attention. Now, you keep walking and a bright color flashes across your vision, you immediately look to where it came from and are intrigued by the advertisement, subconsciously moving in that direction.
One study calculated the results of people walking past static signs versus digital signs. The impact the static sign had on the public peaked on the first day. On the other hand, the moving digital content continuously received high impressions every day during the study. You can be the difference in a big sea of the same, because you are willing to branch out and create something that is aesthetically pleasing.
Return-On-Investment
So, you did it! You bought the digital screen, but you need to put content on that screen that is worth the money you just put out. Surprisingly enough, it is not uncommon for a business to buy the screen then put the same static image up that they just had there before. Did you know by putting effective content right where your customer's are can drive impulse buys? A study by Arbitron explained that 1 in 5 purchases have been impulsive because they saw an item featured on a digital video screen.
Use the point of sale to your advantage. In a survey, sales increased by 33% with additional sales thanks to digital content being shown in their business. The same motion content that you are creating for your online advertising to get someone into your store, why not continue to show that content in-store! Use your brand awareness as a marketing initiative, that when people want or need a product, your brand automatically comes to mind.
Informative
Remember earlier when I said lifestyle's are changing? Well, we are currently living in the 'Right Now' generation. People want their questions answered immediately, but most importantly, don't want to be told they have to go somewhere else for the answer. 9 out of 10 times they have already written you off if that's the case, and will not be a returning customer. So why don't you use video content to answer those questions? This gives you the opportunity to dive deeper into addressing a sale, announcing promotions, new products, etc. without having your customer disengage from your advertising.
Outdoor LED Display - Dynamic Digital Signage Content from Render Impact by SPI on Vimeo.
Dynamic and Fresh
Finally, don't be scared to try new things! There are so many opportunities that you may have not even thought about before. Be it up-to-date animations, videos, social media feeds, weather, and so much more! Bring your motion content to life in your business and be the leader of your product. A lot of the time people do not know they are receptive to something until it is placed in front of them. Digital Signage is going to continue to grow with each year that passes, so be a step ahead and use motion content to bring your business to the top of the tier!
What's that saying? A pictures is worth a thousand words. Why not say more with your animated content!