As mentioned in our previous post, this is not the first economic debacle we have experienced in the past forty years of casino gaming.
Forty years ago, the only casino gaming markets that existed were Nevada and Atlantic City, and even though the economic and social times were unstable (Iranian Hostage of American embassy, 15% interest rates and political upheaval from Carter to Reagan Administrations) the building boom in Las Vegas, Laughlin and Atlantic City was in rigorous progress.
The recessions of the early 1990's (during Desert Storm) and 2008, caused some patrons to limit their entertainment spend. In the aftermath of the attacks of 9/11, many people would not travel due to fear of further trouble. What brought people back was the thrill of the gaming and entertainment experience they craved. The much needed push to bring people back was ignited by visual stimulation through varying media - outdoor, television and digital.
During this present and uncertain time, digital marketing can be used everywhere you see a digital display both outdoors and indoors, along with social media and other digital marketing efforts towards the entire market. There is a need to catch the customers attention at this time, be it an old customer, a new customer from a competitor or customer who has never considered you for entertainment.
As times have changed, and they certainly have during this terrible pandemic, new interests have developed and a lot of your market will react differently when gaming reopens. There will be some fear, there will be euphoria and there will be people who are looking to change and re-evaluate their lives and the things they have done. Capitalizing on this time is what your marketing should be about. Digital media, including indoor and outdoor digital signage, provides the perfect platform to reach your audience and stay ahead of the constant change and upheaval on the way.
Your digital media will drive the customer to remember what you did during this horrible time, building upon what you donated (be it food, employee hours, shelter, supplies, etc.), what you believed in and what your mission is. Your altruistic deeds have already caught your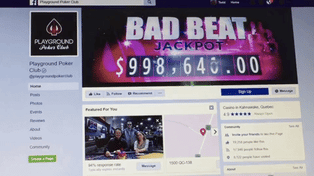 community's attention and now is the time to speak to what you can offer as people start to think about their lives returning to normal. If you have gone through changes, this may be the time to explain (ex: The Buffet is now served by attendants, you have improved your ventilation methods, you have new cleaning protocols, etc.).
I must again reiterate what I mentioned in previous blogs that digital content is spread in many ways and dynamic content can be a vibrant and engaging media "hook" across all the platforms and digital media you utilize. Having the ability to capture the attention of your guests through every channel available is paramount to the casino's success and future. Taking your digital message viral to your customers should be your objective.
Remember that hospitality can be the escapism for many people and your venue must fill that need for entertainment and thrill. You can provide the alternative reality many people will crave when business reopen. Using digital canvases, such as video walls, to display awe-inspiring content can help provide the escape they need and desire when things finally return to normal. Many of your patrons, both current and future, are looking for new experiences and trusty old escapes to give them comfort and release. Deploying engaging digital media disbursed through all marketing channels will ensure you reach your target audience and remind them you are still here.
I realize that the shutdown affected your organization and will cause strains for the foreseeable future. As I mentioned in a previous post, estimating for every week your facilities stand closed, can take a month to return to 2019 standards (that will take you through the remainder of 2020). While many belts have been tightened, it is important to remember that your organization must change, grow and strengthen compared to where your market was prior to the shutdown. It is also important to remember that many of the alternative entertainment options your customers previously enjoyed may have now disappeared (such as restaurants, bars or concert venues) and you are the new alternative. Letting customers know that you are there for them, is now your chief assignment.