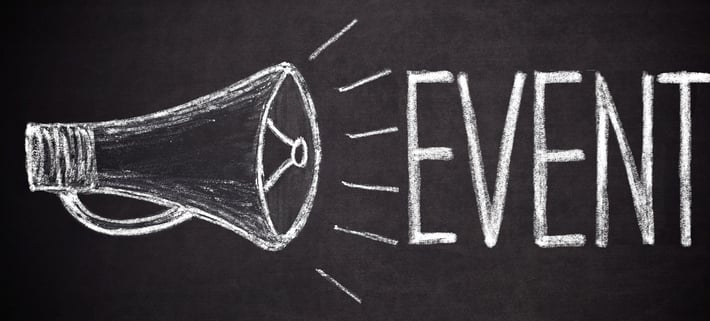 Promoting live events to reach your ideal regional segment can be costly both in effort and funds spent. It has been statistically proven that people who are already at an arena or event center are significantly more likely to go to another event at that same venue and spread the message to friends and family about upcoming events they saw showcased. Promotion of live events should be focusing on the "low hanging fruit" of current patrons. For example, people attending a Bon Jovi event probably have younger children or grandchildren, making it an opportune time to promote your upcoming event "Muppets On Ice" on the existing digital signage displays throughout the building. They will remember this event because there is close relevance to their personal lives.
The content on the digital signage displays at event centers needs to have relevance and be attention-grabbing with motion graphics and 3D animation included. The toughest obstacle is getting noticed and being remembered by patrons at an event. There is so much stimuli bombarding them throughout their entire visit. In many cases, posters and static images will not properly engage the viewers enough for them to retain the information and act on it (it becomes wallpaper). To put it in perspective, the average cost for a printed banner is about $12.50/sq ft. If you need to make 2 banners, you have now spent over $1000, and each poster starts at $200.

As a producer, you'll be selling sponsorships to various organizations in return for ad space. Having the ability to offer them digital signage advertising space and the ability to charge premium for the option of eye-catching, impactful content using motion graphics in the advertisement is a definite added value for the sponsor. You can rotate the video ads on the digital screens for maximum sponsorships and exposure, unlike printed posters or banners. Another advantage to using attention-grabbing video ads to promote in the arena is to get some return on those freebie seats if they were to buy tickets for upcoming events that they saw on the arena's digital signage, or in the event you needed to partially paper the house.
Attendance is no joke. Whether it's for a sporting event, music act, or other entertainment, there is always the goal of getting as many people to attend as possible and cut down on the overhead costs to keep the margins higher. The question is: do you want to get more out of your captive audience when they are dwelling in lines at the event and easily reachable?