Recent Posts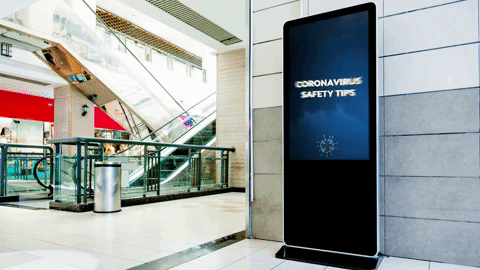 We are here to help you with Coronavirus COVID-19 safety messaging for your digital signage displays.
At this time, information is vital and we want to support all the essential businesses and organizations that need to broadcast important information through their digital signage networks.
Public Awareness
Digital signage can play a prominent role in dispersing PSA content about health and safety, keeping people informed so they can stay safe. This is the time to use your digital signage displays to "spread the message, not the virus."
We decided to help by creating FREE COVID-19 digital signage content. Our hope is that it will eliminate the need to spend valuable time creating content and ensure organizations are communicating the right message to visitors, customers and staff. Below is a link to the page where you can download the FREE COVID-19 digital signage content. We are providing the safety messaging in landscape and portrait format at 1080p and 4K resolution.
Read More