Fill the holes in your creative agency and offer value added services to your clients through partnerships with smaller, complementing agencies. Your clients will love you for it.
The majority of marketing and advertising agencies have no more than 10 employees. According to the U.S. Bureau Census, 68% of the 50,000 registered agencies have only 5 workers. This type of small, intimate company does not have the financial and labor resources that a large agency would have to employ a large creative staff experienced in all types of media, production and creative design. However, there are many advantages to having a smaller team compared to the larger agencies and in-house corporate marketing departments.
Selective In Choosing Talent:
This is an overlooked advantage of the small boutique agency - owners have the ability to find different talent. These folks want to be held accountable for their work and have a voice in the decisions made that impact the company. This type of personality likes to be recognized for what they do and they understand that they will not have the same voice and accountability if they work in a large agency or corporation.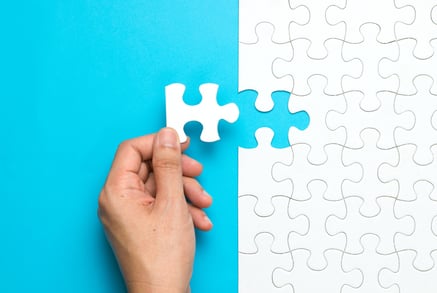 The Ability to Source Artwork:
Employing a large staff, of whom are talented in all design programs, will dynamically translate to all types of media. These well-sized creative departments also carry big personnel overhead. As a small agency, the ability to choose what is kept in-house by your lean team and what you are able to send out to other agencies that have the tools and skillset (and have award winning creative staff) is priceless. This will economize your time and your budget for your client, giving the small agency the ability to compete with the larger agencies in services, quality and certainly price. Many small agencies tend to outsource motion graphics and digital signage content, focusing on the more traditional media in-house.
Prioritizing Your Labor Hours:
Of the small agencies, most are remote or virtual organizations where employees work from home and video conference one another for face-to-face interaction. This is ideal in several regards.
The design people have the ability to work whenever they feel most creative/productive to optimize their labor hours for the company.
The ability to meet deadlines that would be impossible for those traditional big agency machines because the amount of protocol and back-up the design teams at a large agency experience. There would be little chance that they would have the ability to meet a tight deadline that has a razor thin deadline.
The small agency team can quickly assess which in-house designer should handle the project or whether they should source it to another design company to economize time, effort, and money.