Customer-facing channels are continually changing, and it's important for brands to keep their messaging consistent as those channels evolve.
The past few years have seen a number of changes in digital signage. When the medium first gained widespread popularity, 42-inch flat panel displays were the standard. Today, displays are being manufactured in sizes of 86 inches or more, with multi-display video walls, curved and semi-transparent solutions, 8K resolution and fine-pitch LED displays becoming just as common.
And that trend is likely to continue, with OLED and other emerging technologies poised to take their place in the arena of consumer-facing screens. In addition, social media channels are also a standard outlet for a company's video messaging.
That continual evolution of display technology and addition of other channels poses a challenge for content creators and managers. When developing content for new media, how does a brand ensure continuity in their messaging efforts?
Brand continuity is incredibly important. Ads can change, but something should feel like it's still the same company or brand when you lay all the ads out together across various customer touch-points and formats.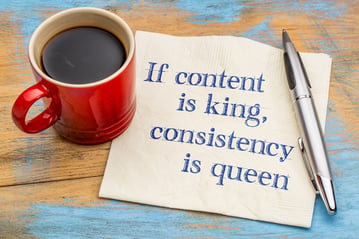 Taking the first steps
Simply put, brand continuity is the notion that all communication channels between a brand and its customers should look and feel like they're coming from the same place. It's the concept that brands should work to give their customers an experience that is as consistent as possible, regardless of how they reach and speak to those customers.
Brand continuity not only means ensuring that a brand's styling, colors, images and so forth are the same as its marketing content, it means ensuring that the messages given to customers are consistent. The more customers see a consistent message, the more likely it is they'll retain it.
On the other hand, a lack of brand continuity creates confusion for the customer.
Using Your Existing Content
A brand's existing marketing content is a great place to start the conversation. Brand continuity can benefit from repurposing that content for new campaigns.
Repurposing content and marketing assets may not feel completely natural, but there are several reasons why using existing material will help a company's image and make it easier on the marketing staff.
Your current and future campaigns must have some trace of what has worked in the past. This will save time and be more effective in reaching your desired audience.
Content designers can take the parts of an older campaign that were most effective and re-use them for other channels as well. Often, the digital signage content we create for companies goes un-utilized across other mediums like social media. We feel this is a missed opportunity, both to get a maximum audience and to stretch each marketing or advertising dollar even further.